Taxi Transfers To and From Valencia Airport
Find Unbeatable Value Taxi Transfers


Valencia Airport Taxis - Fares, Distances and Where to Find Them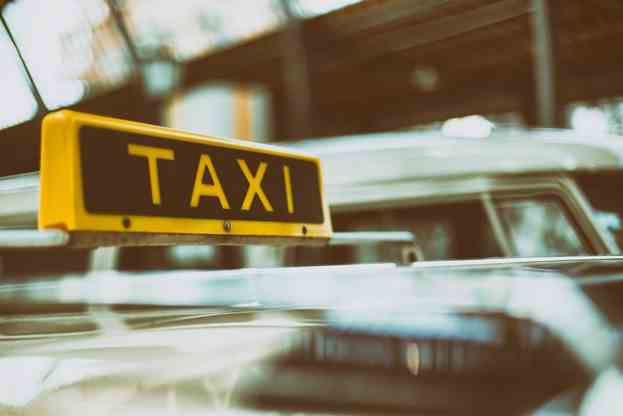 Valencia Airport taxis are operated via taxis from Manises and Valencia. The city is divided into fare zones and Valencia Airport is located in fare zone B, which means a supplement of EUR 4.95 is applicable to all airport journeys.
All official Valencia Airport taxi operators must have a taximeter which the driver must switch on at the start of the journey, as this will calculate the minimum fare and any subsequent kilometers traveled. The taxi rank is located just outside the arrivals zone at the terminal.
Fares are differentiated by day time and night time prices. The day time minimum fare prices apply between the hours of 6.00 am to 10.00 pm, while night time prices cover the time from 10.00 pm to 6.00 am. From the airport the most important destinations covered by travelers are typically located in zones 1, 2 and 3.
The day time minimum fare applicable for zone 1 is EUR 1.45, while the subsequent kilometer is charged at EUR 1.01, waiting time is charged at EUR 18.25 and the night time minimum fare is charged at EUR 2.00. During the day the minimum total fare for a short journey would be charged at EUR 4.00, while after 10.00 pm this would rise to a total minimum fare of EUR 6.00 for journeys in zone 1.
Zone 2 journeys are also charged at EUR 1.45 for a minimum fare during the day and EUR 2.00 after 10.00 pm and all other charges would be the same except for the waiting time charge rising to EUR 21.27 and the charge per kilometer traveled rising to EUR 1.13 per km. Zone 3 fares are identical, except for the waiting time charge rising to EUR 21.38 and the fare per kilometer traveled rising to EUR 1.16.
While journeys from the airport attract a supplement charge of EUR 4.95, Valencia Airport taxis starting their journey at the maritime station in the port of Valencia attract a supplement of EUR 2.80. Within the metropolitan area of Valencia and its immediate surroundings the districts are divided into zones A and B. Central Valencia and Mislata are located in zone A, while the districts of Manises, Quart de Poblet, Rafelbunyol, Torrent and Xirivella among others are located in zone B.
Taxis Valencia Airport charges for intercity journeys attract different fares. The ordinary rate during the day is EUR 0.55 per km traveled, while at night a special rate of EUR 0.65 applies. The minimum fare during the day would be EUR 3.05 for an intercity journey, while at night this charge would rise to EUR 3.60. Waiting time during the day is charged at EUR 13.84, while at night this rises to EUR 16.65.
The official operators for Valencia Airport taxis are Radio Taxi Valencia, Radio Taxi Manises, Taxi Valencia and Taxco Cooperativa Valenciana de Taxistas, a co-operative of taxi operators.
It pays to shop around for low cost transport to intercity destinations or resorts like Denia for example. A typical pre-booked taxi shuttle with private hire driver and door to door service would cost around EUR 156.00 for a one-way journey for one passenger. The driver would meet the passenger personally at the arrivals hall and transport them directly to their chosen accommodation in Denia. The journey would take approximately 1 hour and 18 minutes for the 115 km trip.
A typical trip with Valencia or, as it is locally known, Manises Airport taxis costs around EUR 14.00 during the day.
For more information on taxis Manises Airport, please visit the official airport website at www.aena-aeropuertos.es.
Taxi fares to & from Valencia Airport (VLC)
Taxi Transfer Customer Reviews
Available Transfer Options