Polestar Car Rentals at Valencia Airport
UNBEATABLE VALUE CAR RENTAL





Polestar - Valencia Airport
check_circle
2 Polestar car rental quotations searched.
Popular Polestar models to rent:
About Polestar Rental Cars at Valencia Airport
As an emblem of innovation and sustainability in the automotive industry, Polestar is a brand that has garnered an enviable reputation. This Swedish car manufacturer, born from Volvo and Geely, has a relentless focus on creating the world's most responsive and eco-friendly electric cars. At the intersection of technology and design, Polestar's vehicles epitomize the brand's commitment to uncompromised performance and Scandinavian elegance.
Business and leisure travelers landing at Valencia Airport can explore the vibrant city and its picturesque surroundings in style and comfort with a Polestar rental. The brand's electric vehicles are not only environmentally friendly but also offer cutting-edge features and an exhilarating driving experience.
Experience Valencia in the Eco-Friendly Style of a Polestar 2
The Polestar 2, offered by HERTZ, is the perfect blend of Swedish style and sustainable technology. This all-electric fastback offers a thrilling driving experience, with its all-wheel drive and 402 horsepower promising a responsive and dynamic ride.
It features a minimalist interior with vegan materials and an infotainment system powered by Android, setting new standards for car connectivity. The Polestar 2 is an ideal choice for those who value environmental sustainability without compromising on style or comfort. It's perfect for driving in the city or exploring the beautiful Valencian countryside.
For those seeking the best value Valencia Airport Car Rental experience, the Polestar 2 offers a remarkable blend of luxury, performance, and sustainability. Its extended range is perfect for long business trips or leisurely drives along the stunning Mediterranean coast.
When you choose a Polestar rental at Valencia Airport, you're not just getting a car; you're experiencing a brand that values innovation, sustainability, and design. Whether you're visiting Valencia for business or leisure, Polestar's vehicles provide an unparalleled driving experience, allowing you to explore the city in style and comfort while reducing your carbon footprint.
Polestar Vehicle Rentals by Group Available at Valencia Airport
Which Car Rental Companies Offer Rental of Polestar Cars from Valencia Airport?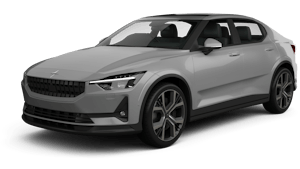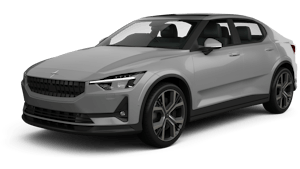 Polestar 2 Rental Vehicles - Specifications
Drive wheels
Front wheel drive
The specifications shown are for informational purposes only, we cannot guarantee the exact Polestar 2 vehicle model and specifications you will receive. For specific details you should check with the given car rental company at Valencia Airport.
Polestar Vehicle Rental at Valencia Airport - FAQ
question_answer Which car rental companies offer Polestar car rentals at Valencia Airport?
The following car rental companies at Valencia Airport offer a range of models of Polestar:
HERTZ
question_answer Which car rental company at Valencia Airport offers the cheapest Polestar car rentals?
question_answer Which automatic Polestar cars are available to rent at Valencia Airport?
The following automatic Polestar cars are available to rent at Valencia Airport:
Polestar 2
Alternative Car Brands Available to Rent at Valencia Airport
We have 140 different types of vehicles from 28 manufacturers provided by 29 car rental companies at Valencia Airport.