Tesla Car Rentals at Valencia Airport
UNBEATABLE VALUE CAR RENTAL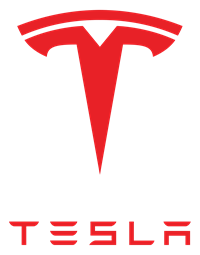 Tesla - Valencia Airport
check_circle
2 Tesla car rental quotations searched.
Popular Tesla models to rent:
About Tesla Rental Cars at Valencia Airport
Tesla, an American automotive and energy company, is internationally recognized for its innovative and sustainable approach to vehicle manufacturing. Known for their high-performing electric cars that redefine luxury, Tesla has become synonymous with cutting-edge technology, superior safety, and environmental responsibility. This makes Tesla rentals at Valencia Airport an enticing option for the discerning, eco-conscious traveler.
Experiencing Valencia's Charm with the Tesla Model 3
The Tesla Model 3, offered by HERTZ, is a game-changer in the realm of electric vehicles. As the brand's most affordable model, the Model 3 combines impressive acceleration, long-range battery life, and state-of-the-art autopilot capabilities. Its compact size makes it perfect for navigating Valencia's bustling city streets or winding coastal roads.
The Model 3 is an inviting option for both business and leisure travelers. Those in the city for work will appreciate the vehicle's sleek, professional aesthetic and advanced tech features, like its comprehensive infotainment system. Meanwhile, vacationers will enjoy the ample cargo space for luggage, and the peace of mind that comes with knowing they've made an eco-friendly choice.
For customers looking for an amazing Valencia Airport Car Rental experience, the Tesla Model 3 stands out. Its combination of performance, comfort, and sustainability makes it a popular choice among those flying into Valencia Airport.
Whether you're a solo traveler in Valencia on business, or a family embarking on a Spanish vacation, there is a Tesla Model 3 waiting for you at the Valencia Airport Car Rental. With its blend of practicality and luxury, this electric vehicle promises to enhance your journey, all while reducing your carbon footprint.
So, next time you're planning a trip to Valencia, consider making a Tesla part of your adventure. With its forward-thinking design and commitment to sustainability, a Tesla rental from HERTZ is sure to make your trip as memorable as it is eco-friendly.
Tesla Vehicle Rentals by Group Available at Valencia Airport
Which Car Rental Companies Offer Rental of Tesla Cars from Valencia Airport?
Tesla Vehicle Rental at Valencia Airport - FAQ
question_answer Which car rental companies offer Tesla car rentals at Valencia Airport?
The following car rental companies at Valencia Airport offer a range of models of Tesla:
HERTZ
question_answer Which car rental company at Valencia Airport offers the cheapest Tesla car rentals?
question_answer Which automatic Tesla cars are available to rent at Valencia Airport?
The following automatic Tesla cars are available to rent at Valencia Airport:
Tesla Model 3
Alternative Car Brands Available to Rent at Valencia Airport
We have 140 different types of vehicles from 28 manufacturers provided by 29 car rental companies at Valencia Airport.