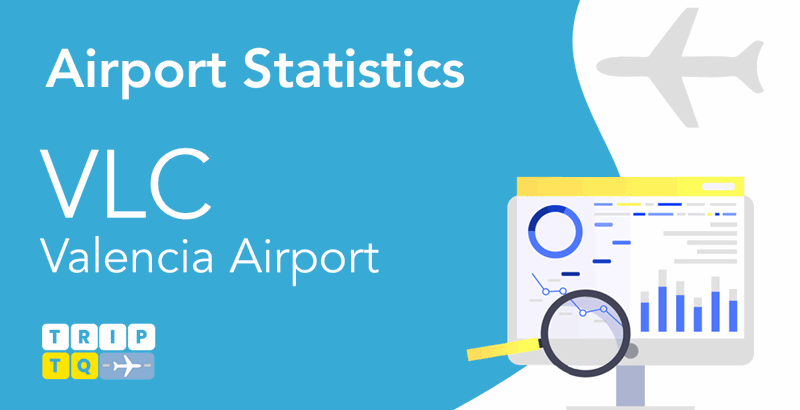 September 2023 Sees Valencia Airport Witness 20% Rise in Passenger Numbers
Valencia Airport, located in Spain, has recently experienced an impressive surge in passenger numbers, with September 2023 seeing a remarkable 19.97% increase compared to the pre-pandemic statistics of September 2019. During this month, the airport accommodated 949,407 passengers, surpassing 791,361 passengers in 2019.
The current state of airports worldwide has changed significantly since the global pandemic struck in September 2019. Lockdowns and travel restrictions brought passenger traffic to a standstill, resulting in dwindling numbers across all major airports. However, as the world gradually recovers from the aftermath of the global pandemic, airports have witnessed a steady increase in passenger traffic.
Like many other major hubs, Valencia Airport faced challenges in recovering from the reduced numbers during the lockdowns. The restrictions on travel and fear of contracting the virus created uncertainty among travelers. However, a combination of factors has played a pivotal role in the successful rebound of Valencia Airport in September 2023.
Thriving Tourism Opportunities
Valencia Airport's impressive recovery can be attributed to the region's abundance of tourism opportunities. Valencia has become an attractive destination for domestic and international tourists with its rich cultural heritage, picturesque beaches, and vibrant city life. The airport is the gateway to this captivating region, providing easy access to renowned tourist attractions such as the City of Arts and Sciences, Valencia Cathedral, and the famous La Lonja de la Seda.
Availability of Diverse Accommodations
Another contributing factor to Valencia Airport's increased passenger traffic is the availability of various accommodations catering to different traveler preferences. Valencia offers many options, from luxury hotels to budget-friendly hostels and vacation rentals to suit every traveler's needs. The presence of renowned hotel chains and the growth of boutique accommodations further enhance the appeal of Valencia as a desirable destination, enticing more passengers to choose this airport as their entry point.
Enhanced Connectivity and Airline Partnerships
Valencia Airport's strategic location and improved connectivity have also played a significant role in its recovery. The airport has developed partnerships with numerous airlines, expanding its flight network and offering a greater number of routes to both domestic and international destinations. This enhanced connectivity makes Valencia Airport a convenient choice for travelers from various parts of the world, contributing to the surge in passenger numbers.
The successful rebound of Valencia Airport is a testament to the resilience and adaptability of airports in the post-pandemic era. Despite the challenges the aviation industry faces, Valencia Airport has managed to recover and exceed the passenger figures of September 2019. The thriving tourism opportunities, availability of diverse accommodations, and enhanced connectivity all contribute to making Valencia Airport an appealing choice for travelers seeking an exceptional experience.
As the world continues to recover from the global pandemic, it is expected that Valencia Airport will further solidify its position as a prominent hub, attracting even more passengers in the coming years. With ongoing efforts to ensure safety, enhance services, and promote sustainable travel, Valencia Airport is poised to continue its upward trajectory, offering travelers a seamless journey and unforgettable memories.
Diversity in Culinary Experiences
One of the reasons behind the impressive recovery of this specific airport is the region's diverse culinary scene. Valencia Airport has capitalized on the abundance of local gastronomic delights, offering passengers a unique experience right from the moment they step off the plane. Valencia has become a food lover's paradise, from mouthwatering paella and traditional tapas to innovative Michelin-starred restaurants. The availability of diverse culinary experiences has undoubtedly enticed travelers, making Valencia Airport an appealing choice for those seeking to satisfy their taste while exploring the city's cultural offerings.
Enhanced Safety Measures and Travel Confidence
Another key factor contributing to the recovery of this specific airport is the implementation of enhanced safety measures and protocols. In response to the global pandemic, airports worldwide have adopted stringent health and safety measures to ensure the well-being of passengers. Valencia Airport has taken proactive steps to prioritize traveler safety, including increased sanitation practices, mandatory mask-wearing, social distancing protocols, and touchless technologies. These measures have instilled confidence in passengers, assuring them that their health and well-being are paramount when traveling through this airport.
Collaborative Efforts and Innovation
The recovery of this specific airport can also be attributed to collaborative efforts between various stakeholders in the aviation industry. Government bodies, airport authorities, airlines, and tourism boards have worked hand in hand to navigate the challenges brought about by the pandemic. By fostering collaboration and innovation, they have adapted to changing circumstances, optimized resources, and implemented effective strategies. The collective effort of these entities has played a crucial role in the successful recovery of this specific airport, ensuring a seamless and enjoyable experience for passengers.
As the aviation industry emerges from the unprecedented challenges posed by the global pandemic, the recovery of specific airports is a testament to human resilience, adaptability, and collaboration. While Valencia Airport experienced a downturn in September 2019, it rebounded after four years due to the post-pandemic situation in September 2023.
The impressive recovery of Valencia Airport can be attributed to various factors. Thriving tourism opportunities, the availability of diverse accommodations, the region's culinary delights, enhanced safety measures, and collaborative efforts have all significantly attracted a growing number of passengers. By capitalizing on its unique offerings and adapting to the evolving needs of travelers, Valencia Airport has positioned itself as a desirable destination for both leisure and business purposes.
UNBEATABLE VALUE CAR RENTAL

FREE
Amendments,
FREE
Cancellations,
NO
card fees!

airport_shuttle Need Airport Transfers?
Useful Information about Valencia Airport