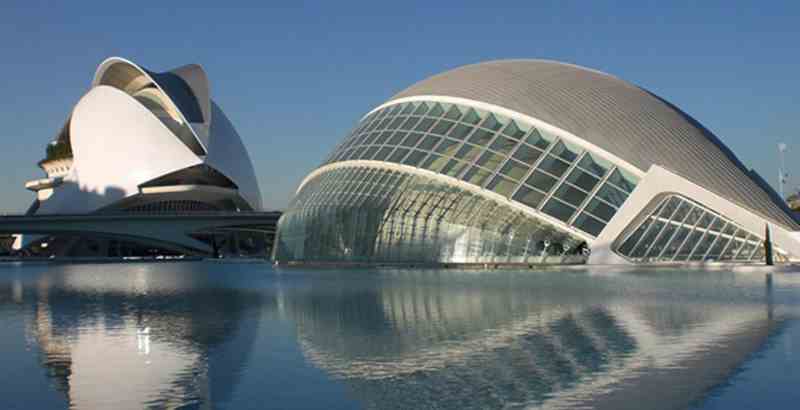 Valencia Tourist Attractions
The Valencia Tourist Card offers great savings, not just on public transport, which starts with the bus or metro train journey from the airport to the city. A 24 hour, 48 hour or 72 hour pass entitles visitors to use the public transport system for free within the city limits and offers great discounts on entrance fees to attractions and museums as well as discounts in participating shops and restaurants.
A 72 hour pass costs just EUR 25.00 per person, while the 48 hour Valencia Tourist Cars is available for just EUR 20.00 and for one full day the pass costs just EUR 15.00. Buying the Valencia Tourist Card also means not having to hunt for loose change when boarding a bus or working out complex ticket zones to calculate the fare to a specific destination. The Card is validated on the first trip by public transport, simply by swiping it on one of the machines. Alternatively, it can be date stamped at the sales point, which is either the tourist information stand at the airport or the main tourism offices in the city.
Children between the ages of 0 to 5 do not need a card, for them everything is free on public transport. Children aged between 6 and 12 can travel on the Family Card, which allows a 10% discount on all adult cards and a 15% reduction on all cards relating to children aged between 6 and 12.
The Valencia Card offers up to 15% discounts on the entrance fee to the Oceanografic family attraction and up to 25% discounts on many other attractions such as the L'IBER Toy Soldiers Museum. For online advance bookings with a Valencia Card visitors can save up to 18% on the fare for the tourist sightseeing bus tours that crisscross the city and for visits to the Bioparc Xpress Experience, the Aqua-Park and many museums and galleries.
The L'Oceanografic is located in Valencia's City of Arts and Sciences complex, ranking as one of the major Valencia tourist attractions the city has to offer. The Oceanografic showcases more than 45,000 examples from 500 different marine species that live in our planet's oceans. There are Beluga whales and walruses, sharks and manta rays as well as everybody's favourites, the penguins and sea lions. The same location also offers the chance to visit other major Valencia tourist attractions, such as the L'Hemisferic, a fantastic planetarium, IMAX cinema and Lasarium complex all housed in one huge building that looks like a gigantic human eye overlooking a 24,000 sqm lake.
The City of Arts and Sciences is an enormous leisure complex that incorporates exhibition space for the above mentioned as well as space for art, science and nature. It is home to the Queen Sofia Arts Center, many thematic shops and restaurants, including an underwater restaurant at the L'Oceanografic, and also the Museu de les Ciencies Prince Felipe, a spectacular science museum that provides fun and education to all ages.
On five floors that are constructed like a complex puzzle visitors can discover how science works in our every-day life for themselves through interactive displays. Exhibitions change constantly, so there's always something new to discover.
A number of aqua parks are also among noteworthy Valencia tourist attractions: Rojales is home to the second aquatic park that has opened in the region, where the park actually sits on a natural stream bed. Spanning an area of 21,000 sqm, the park boasts 4 gentle slides suitable for very young children as well as 3 children's pools. For thrill seekers there are 2 kamikaze slides and for those preferring a sedate swim followed by an hour's sunbathing there is a large swimming pool with free sunbeds, too. A restaurant and cafeteria, picnic and lawn area complete the picture.
Nature parks rank highly among Valencia tourist attractions that suit all the family – the Bioparc experience is a favourite with old and young. Having taken over from Valencia Zoo, which used to be in the Royal Gardens, the Bioparc is located in the Parque de Cabecera. Animals live in habitats similar to the ones they would have in nature, including the plants and landscapes that they would be familiar with. The first phase of this park is complete now and is showcasing Africa in all its animal and plant splendour, with elephants and giraffes, rhinos, lions, warthogs and hyenas.
Valencia tourist attractions also include the many golf courses, beaches and water sports facilities the region has to offer. Offering some first class championship 18-hole golf courses with amazing sea views, lush vegetation and lakeside challenges, Valencia's golfers are never far away from an opportunity to pursue their favourite leisure time activity.
Water sports include some of the best facilities and marinas Europe has to offer and some truly prestigious events are held in the Valencia region: from the America's Cup to the Volvo Ocean Race, there is something for every water sports enthusiast!
Scuba diving, catamaran and light sailing, water skiing, kite and wind surfing, rowing, canoeing and kayaking, boat trips to go fishing or just marine life spotting – water based Valencia tourist attractions are endless.
UNBEATABLE VALUE CAR RENTAL

FREE
Amendments,
FREE
Cancellations,
NO
card fees!

airport_shuttle Need Airport Transfers?
Useful Information about Valencia Airport